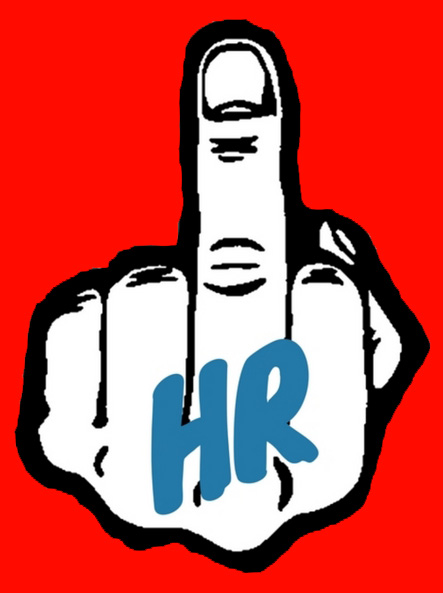 When it comes to professional integrity, confidence, knowledge and experience. few people could match Annette Dixon
Alfie Arcidiacono – Chirosports
Call 02 8977 4002
You can fix your staff's negativity
Today awareness of corporate culture's importance is more acute than ever. Corporate culture defines your company's character, not only through managerial beliefs and behaviours, but also through enterprise-wide value systems, attitudes and business strategies.
Your priceless business culture's erosion begins the moment one or more of your employees starts giving you and your business "the finger" (either literally or metaphorically)!
Remedial action to prevent its perpetrator/s from disrupting your cohesive culture must never be delayed. Contact End2end Business Solutions immediately to escape extensive damage to the prized organisational culture you have fostered.
Your human resource issue will shortly be over, complete this enquiry form to put an End2end to its damaging influence, or :
Restore your positive business culture
call End2end before you have to!
It is understood by savvy small and medium business owners that a company's culture is numbered amongst your most valuable intangibles. Your business' culture often defines the service quality that your customers seek, and is the asset that underpins your employees' attitude and their impact on your enterprise's performance.
With assistance from End2end you can remain confident that your business' culture continues to reflect the beliefs and behaviours that determine how your employees and management best interact and handle external business transactions.
End2end's specialised human resources (HR) consultants appreciate how your unique corporate culture has developed over time. By gaining a professional understanding of your own individual set of business traits and the cumulative character of the people you hire, End2end's specialist HR practitioners will work proactively on employee communication and relations. Call today to enhance your organisational values plus identify then eradicate the toxic workplace influences of negative and disruptive employees.
Your organisational culture and market presence is so much more than the visual symbols, trademarks and logos that adorn your marketing, it affects the way people and groups interact with each other, with clients, and with all your stakeholders.
Book an efficient 10 minute call today so that your key issues can be expert-ly diagnosed and an appropriate solution defined for your consideration.
In addition to evaluating your staff negativity issues End2end will also provide you with a set of practical Staff Management Templates to escape another avoidable toxic work environment. Call Annette at End2End Business Solutions on 02 8977 4002 or complete the assistance request to set up the earliest convenient time to speak.
In cooperation with your End2end specialist you'll be equipped to develop a clear guide that defines and instils appropriate behaviours for various business situations and promotes positive collective behaviours that can be taught during employee induction and reinforced during your staff's skills and career development.
A strong and effectively communicated organisational culture always influences how much your employees, clients, prospect and suppliers identify with your company's values and support its business philosophies. Call End2End Business Solutions on 02 8977 4002 during business hours or simply request a brief complimentary consultation at your convenience.

Best HR Outsourcing Company 2017 – New South Wales