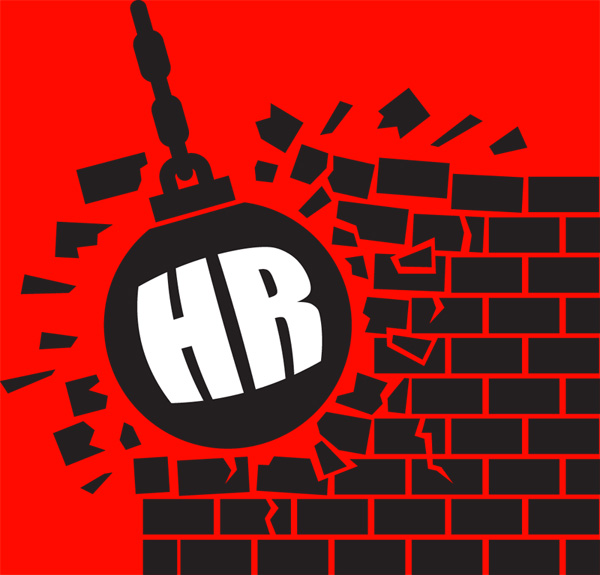 When it comes to professional integrity, confidence, knowledge and experience. few people could match Annette Dixon
Alfie Arcidiacono – Chirosports
Call 02 8977 4002
Wreaking blows crush companies
Difficult conversations with troublesome staff are tasks that no one ever wants to do. However, it's inevitable that one day soon you'll have another of those tough discussions, because managing your company always means managing your people too.
Unless you already have a competent HR department to deal with disruptive employees, run workplace investigations, fix an individual's bad attitude or soften the effect of redundancies and similar uncomfortable announcements then this odious responsibility is always yours.
When working with an End2end Human Resources specialist you will swiftly and more effectively understand the causes of staff bad attitudes and how to neutralise negative personalities, change employee behaviour and improve performance.
An illuminating 10 minute chat will explain to you how delegating difficult conversations and awkward staff management procedures will keep you and your staff far happier.
Protect the business you've built from employees' crushing blows!
The destructive influence of employees with an angry and hostile attitude, or who shirk their responsibilities, acts like an emotional wrecking ball to destroy workplace harmony, wreck staff morale and bring down everything that you have built and committed your business life to upholding.
Never underestimate the impact of resulting hurt feelings, an employee's repressed resentment or a breakdown of team spirit, they are HR issues that if not managed appropriately will always diminish productivity and potentially crush your business.
Writing off employees' derogatory comments about their colleagues as whinging that doesn't require HR intervention allows negative workplace attitudes to severely damage your company, from team morale to your entire organisation's culture. Left unchecked internal disharmony can expose you and your enterprise to escalating conflict and even legal risks,
No business owner of department manager ever enjoys having to conduct workplace investigations into an employee's alleged misbehaviour. Probing misconduct like fraud, harassment, bullying and embezzlement usually means dealing with legal teams and the police. Unavoidable investigations can halt everything you are working on and destroy the commercial structures you've built as effectively as a wrecking ball! Timely advice from an End2end workplace investigations specialist can assist with documentation of all your conversations, and determine (if it goes that far), when legal counsel is required to protect your company's reputation and assets.
Your employees' most sensitive, personal and potentially embarrassing issues also need to be delicately managed and recorded appropriately to avoid any legal repercussions. Conversations about body odour, bad breath, inappropriate dress or language challenge the most supportive and accomplished HR managers, and if internal workplace grievances are to be avoided, better handled by a natural third party.
Termination should never be a surprise to an under-performing employee. However it will be disruptive, costly and time consuming if by not understanding all the consequences it leads to a wrongful dismissal claim. It is always advisable; however unjustified their action may be, to call your End2end employment law consultant before initiating the termination process.
Each of your employees likely thinks they work the hardest and deserve more than you are paying. To provide you with a solid foundation for awkward remuneration discussions, End2end can independently track each of your employees' performance and provide impartial data to determine whether an employee is meeting their targets and accomplishing their pre-determined goals.
Outsourcing to End2end will ensure every aspect of your human resources (HR) management runs dependably to maintain harmonious working relationships after conducting difficult conversations, remains legally compliant, conforms to WorkCover and Fair Work requirements and delivers positive outcomes for you, your staff, and ultimately your customers too.
If you're not yet ready to establish and staff a dedicated internal HR department, and are regularly too busy to undertake all those difficult conversation alone, then it's surely time you considered a capable local HR consultancy to make certain your business sustains a sound work environment where your employee, and contractor procedures add value, are compliant and managed efficiently End2end.
Take advantage of this valuable resource during an explanatory chat with an accomplished End2end consultant who will determine how much you will benefit when you outsource your company's most stressful yet essential HR and staff management procedures.
Call today so you can be advised whether or not your company is up to date and on top of current HR trends, from the Fair Work Act and Health & Safety legislation, to modern awards, compliance and everything in between. End2end can be your invaluable HR resource providing relevant industry specific knowledge that is second to none.
A healthy company is staffed by happy workers with positive attitudes, no matter how you phrase it, substantial restructuring or other changes, usually contains disrupting news they don't want to hear. If you notice any of your staffs' attitudes beginning to deteriorate End2end can intervene immediately. Releasing you from those difficult conversations with troublesome staff is easy when you retain some positive and productive End2end HR management that your workforce, customers and bottom line will thank you for.
Call End2End Business Solutions on 02 8977 4002 during business hours or simply request a complimentary consultation at your convenience.

Best HR Outsourcing Company 2017 – New South Wales